The links on this page take you to pictures published by the Broome County Historical Society, Binghamton, New York.  It is part of their survey of Religious Structures.
Photos of the outside
Photos of the Sanctuary
Photos of the Pipe Organ
Photos of the stained glass windows
Photo of the stained glass window removed from behind the organ
History of Redeemer Lutheran
Redeemer Lutheran Church of Binghamton, NY is a friendly congregation dating its beginning from May 5, 1889. The first services were held at the YMCA at 10:30 AM and 7:30 PM. There were approximately 150 people present at both services After the evening services, they were invited to remain and discuss organization, name, and the adoption of a constitution. It was at this meeting that the Evangelical Lutheran Church of the Redeemer was organized.
From the YMCA rooms, the congregation moved to "Old Iron Hall" at 87 State Street until the chapel was built at the corner of Washington and Stuart Streets. In 1907 the present building at 72 Main Street ( and Chapin Streets) was purchased. In 1960 the Ritchie Educational Building was dedicated.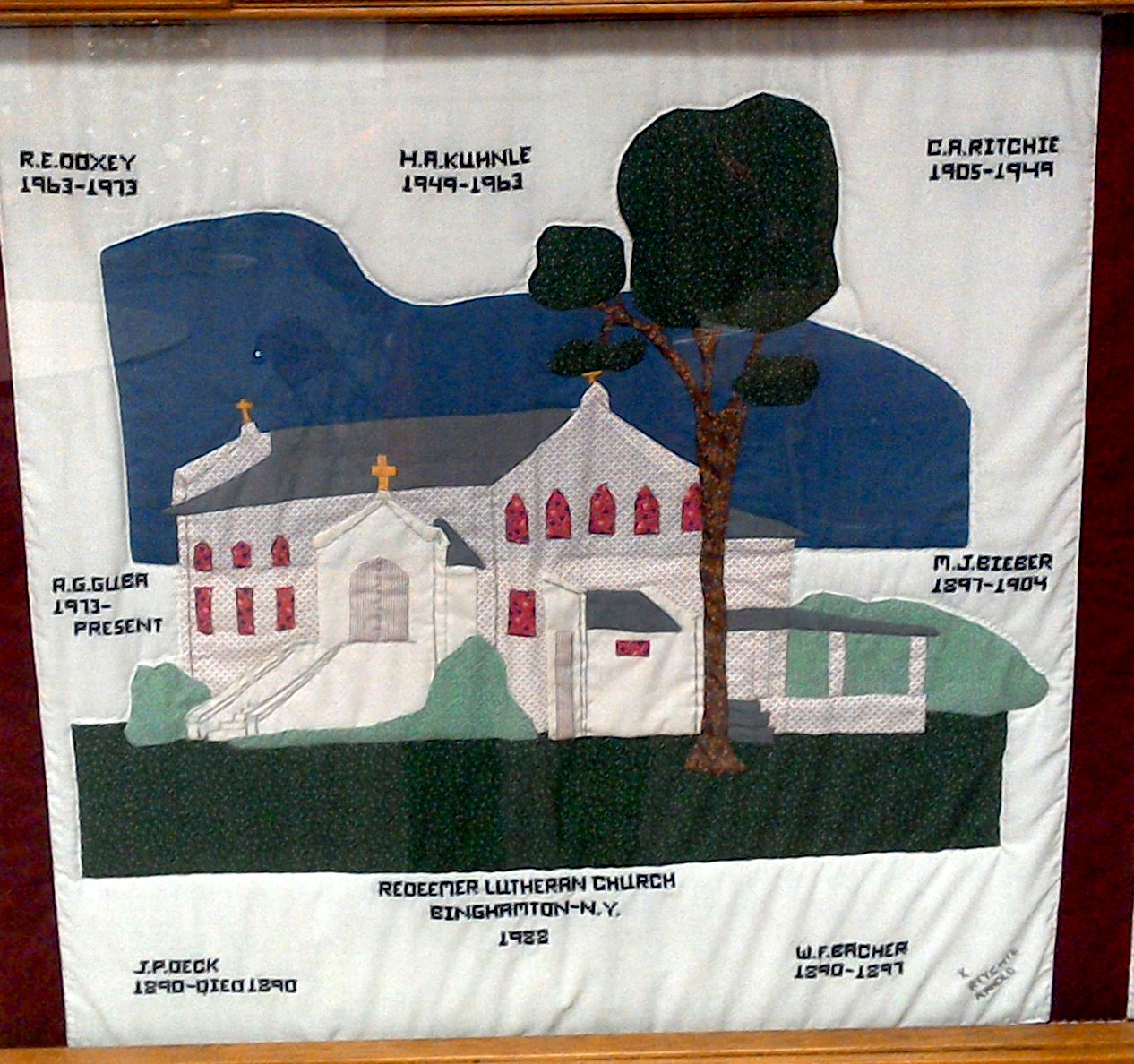 Panel from quilt made for the Centennial celebration of the Redeemer Church. (1988)
Shows the lineage of the Pastors of Redeemer up till then.